VIRGINIA TRANSFORMER MANAGEMENT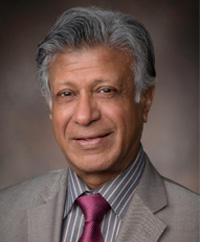 PRABHAT JAIN
CEO, Virginia Transformer Corp Since 1982
EDUCATION
BS Mechanical Engineering – India 1965
MS Material Science – Villanova, PA 1970
MBA – Lynchburg, VA 1981
WORK EXPERIENCE
1965 – 1968 : Hindustan Motors, India – Machine shop foreman in auto manufacturing plant
1968 – 1970 : Graduate Assistant – material Lab – Villanova part time work as tool and die marker and electronic assembly
1970 – 1977 : Robinson Helpern, Plymouth Meeting, PA – Started as Product Engineer and then Division Manager of the transducer manufacturing company – received a patent for High temp Accelerometer
1977 – 1982 : General Electric Co., started as Senior Design Engineer and later Design Manager of the variable speed drive system manufacturer
Served on the Virginia District Exports Council since 1988 and was chairman for 2 years.  Served on the United Way Board, Roanoke Chamber of Commerce, Virginia Manufacturer's Association, the Jefferson Center and other professional organizations.  He's been a generous supporter of local charities and has recently set up a scholarship for area high school graduates.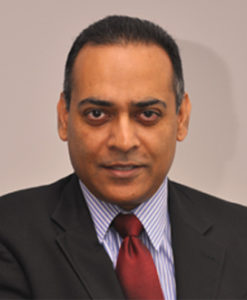 Anoop Nanda
President
Anoop Nanda is responsible for engineering, quality, materials, operations, finance, human resources and information technology.  Prab Jain will continue to oversee the Georgia Transformer operation and sales, functions that will eventually transition to Nanda.
"I am excited to welcome Anoop to our team," Prab Jain said. "He comes to us with a proven track record of adapting to new business environments and driving above-market performance. With his added leadership, we will be well-positioned to increase our competitiveness while driving the next phase of growth."
Anoop was previously at PTC Alliance Holdings, a leading manufacturer of engineered welded and steel tubing solutions for on and off highway applications, where he served as Chief Commercial Officer driving business development. Prior to PTC, Nanda served for more than 20 years in the electrical industry with roles of increasing responsibility at Danaher Corp. and Eaton Corp. As Vice President and General Manager of Eaton's electrical sector in Australia, he led improvements in financial performance and business development to grow in strategic sectors.
He holds a master's degree in Electrical Engineering from the Missouri School of Science and Technology (Rolla) and an MBA from the University of Chicago Booth School of Business – with concentrations in Strategy, Finance and Marketing.  He earned his bachelor's degree in Electrical and Electronics Engineering from Anna University in Chennai, India.  He has also completed executive programs at Harvard Business School and is internationally published.
KEN CHANDLER
Vice President of Operations for Rincon
Ken isresponsible for continuous improvement to build organizational capability across all our global facilities. Most recently, Ken served as Vice President – Operations & Corporate Supply Chain at Avant Technologies. Prior to that Ken help roles of increasing responsibility in operations, supply chain, industrial engineering, plant management and general management. Ken holds a B.S degree in Industrial Engineering from the University of Texas at Arlington and an MBA from Amberton University, Garland Texas.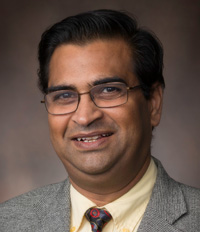 RAKESH RATHI
Vice President of Engineering and Materials
Rakesh Rathi joined Virginia Transformer Corporation in 2007. Prior to becoming Vice President of Engineering and Materials at VTC, Rakesh served in the roles of Engineering Manager, Plant Manager and Director of Materials.
He holds a Masters Degree in Mechanical Engineering from IIT, Roorkee, India. Rakesh has 25 years of experience in the transformer and copper industry serving in engineering, manufacturing, sales and marketing, materials and quality improvement management positions across the United States, Thailand and India.
NEERAJ BAXI
Vice President of Operations (GTC)
Neeraj Baxi joined Virginia Transformer Corporation in 2015.
He holds a Masters Degree in Electrical Engineering and Electronics from BITS, India. Prior to joining VTC, Neeraj spent thirty five (35) years with Crompton Greaves/CG Power, Inc. in India, Canada and the United States. While at CG, Neeraj served in numerous management roles of increasing responsibility, being promoted up to the position of Executive Vice President.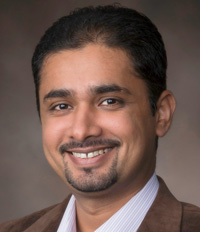 MUDASSAR MOHSIN
Director & Chief of Human Capital Development & EHS
Mudassar Mohsin joined Virginia Transformer Corporation in 2009. During his time at VTC, Mudassar has been promoted several times to positions of increasing responsibility, up to his current role where he oversees the Human Capital Training & Development and Safety functions at all locations. He is the youngest member of the leadership team.
He is a Suma Cum Laude Masters Degree Graduate from Johns Hopkins University Carey Business School. Mudassar is a Certified Professional in Human Resources (PHR) from the Human Resources Certification Institute as well as a SHRM Certified Professional (SHRM-CP).
Contact Us
800-882-3944 – Service Contacts

220 Glade View Drive, Roanoke, VA 24012